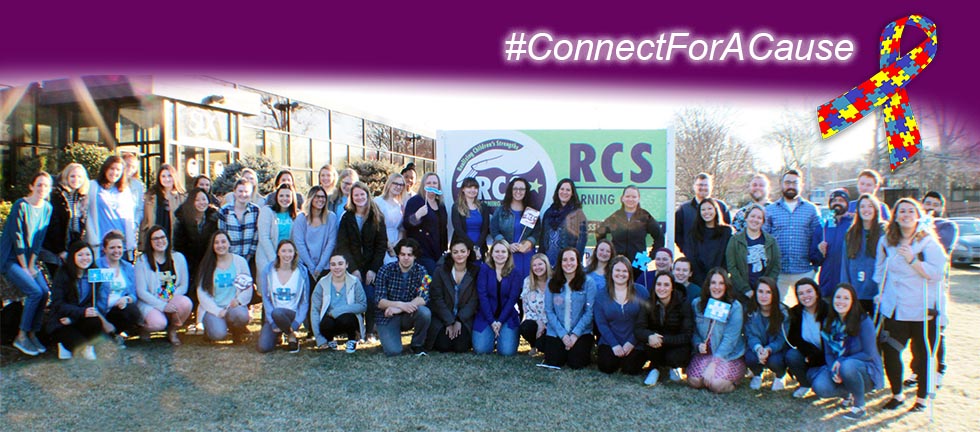 We are so excited to celebrate Autism Awareness Month! Each year,
we are proud to spend April recognizing our students' achievements, accomplishments
and positive impact they have on our lives throughout the entire year!
Join us in celebrating our students and the Autism Community with the fun events lined up for this month!

Connect For A Cause with RCS Learning Center to support Autism Awareness! Approximately 1 in 59 children are diagnosed with an Autism Spectrum Disorder (ASD), most likely affecting someone you know in your life. That is why it is so important to build awareness and strive for acceptance and appreciation. And this April is perfect time to #ConnectForACause with RCS Learning Center to support and celebrate National Autism Awareness Month!
Connect with RCS Learning Center for Autism Awareness Month!
#ConnectForACause #AutismAwarenessMonth
---
---
---
---