RCS is committed to only accepting students who can benefit from our mission and programs. Acceptance is determined by criteria evaluated throughout RCS' admissions procedures. The admissions procedure is intended to provide RCS, parents, families, and school districts with the information necessary to determine whether RCS is the right placement for the child. This procedure includes Referral, Intake (Assessment and Interview), and Acceptance.
RCS Learning Center accepts students of any race, color, religious affiliation, and national and ethnic origin. Students are admitted to all the rights, privileges, programs and activities generally accorded or made available to students at RCS Learning Center. RCS does not discriminate against students who qualify under the criteria of the school's admissions policies in either admissions or in the administration of educational policies or in the delivery of programmatic and therapeutic services of any school administered program.
We encourage all individuals who are interested in learning more about RCS Learning Center to come to our school for a tour of our facility. We are proud of our school, our program, students and staff and enjoy the opportunity to share this experience with others. If following the tour you decide that RCS Learning Center is the best fit for your child here is how to proceed:
If you and your child's educational team decide that RCS Learning Center is the best fit for your child's individual needs please have a referral packet sent to RCS Learning Center.
The referral packet is reviewed by the clinical team to aid in determining if the student would benefit from the services that RCS Learning Center offers. If the student is determined to be a good candidate the Head of Admissions & Family Engagement will contact the family to set up an intake.
An intake is an informal assessment of the student that is completed to further assess the strengths and needs of each student and to determine which program, classroom, educational grouping/peer group, and school professionals are the best match for the individual. Special care is taken to help this be a fun and positive experience for the student as well as an informative one for the clinician. Following the intake the Head of Admissions & Family Engagement will provide the family with a brief summary of the intake and if the child is determined to be a good fit for the program an acceptance letter with then be sent to the family and district. The admissions application should be completed and given to the Head of Admissions & Family Engagement at time of intake.
Start dates are typically set 4-6 weeks out from the date of intake dependent upon availability and openings within the program. RCS Learning Center is committed to growing our school at a responsible rate, ensuring that all students are consistently provided with the best services available. A student will not be accepted into the program until there are appropriate supports in place to accommodate that student's individual needs including staff, peers, classroom space and materials. Space in the program is limited. If there is not a current opening within the appropriate student specific grouping then the student will be placed on a wait list. Please note that wait lists are organized on a first come first serve basis.
Once a student has been accepted by RCS Learning Center, and the sending district and family agree to placement, the family and district will be invited to come to the school for a placement meeting. At this meeting the RCS Learning Center handbook will be reviewed and as well as appropriate consents which are necessary for every student to have on file. This meeting is also a great time to share information and ask any questions relating to the students transition to a new school.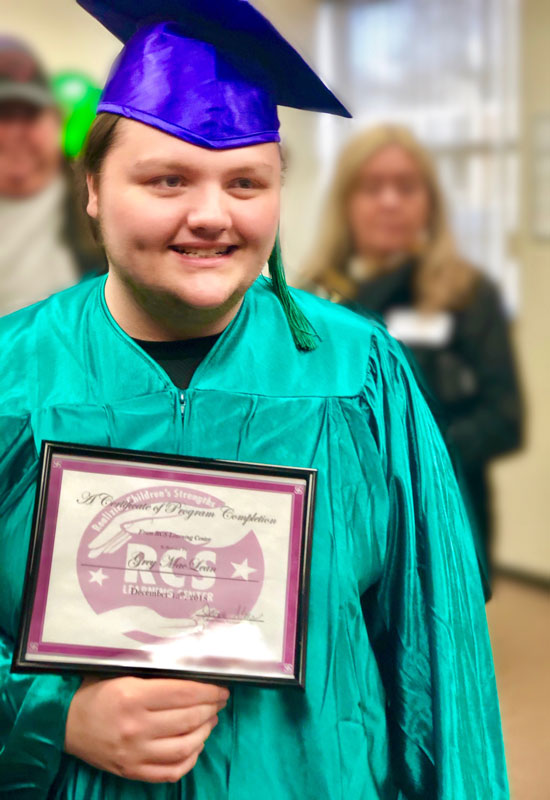 Please fill out and submit an application form. We look forward to hearing from you!
RCS Admissions Application
If you have a suggestion, comment, or simply want more information about RCS, we would love to hear from you.